Creative Unions Exhibition
Mi Casa is part of the section 'Shared Territories'. Starting with fixed, transitory and informational territories, the projects in this section explore human connections to place and community. They examine how a landscape, structure or institution can inform personal and collective identities - whether they be constructed, imposed or suddently taken away. While they often return to their own origins and stories, these designers also reveal the universality of belonging. Encompassing sites of both conflict and comfort, these projects examine how territories are shaped by collaboration and cohabitation. See more about this exhibition here.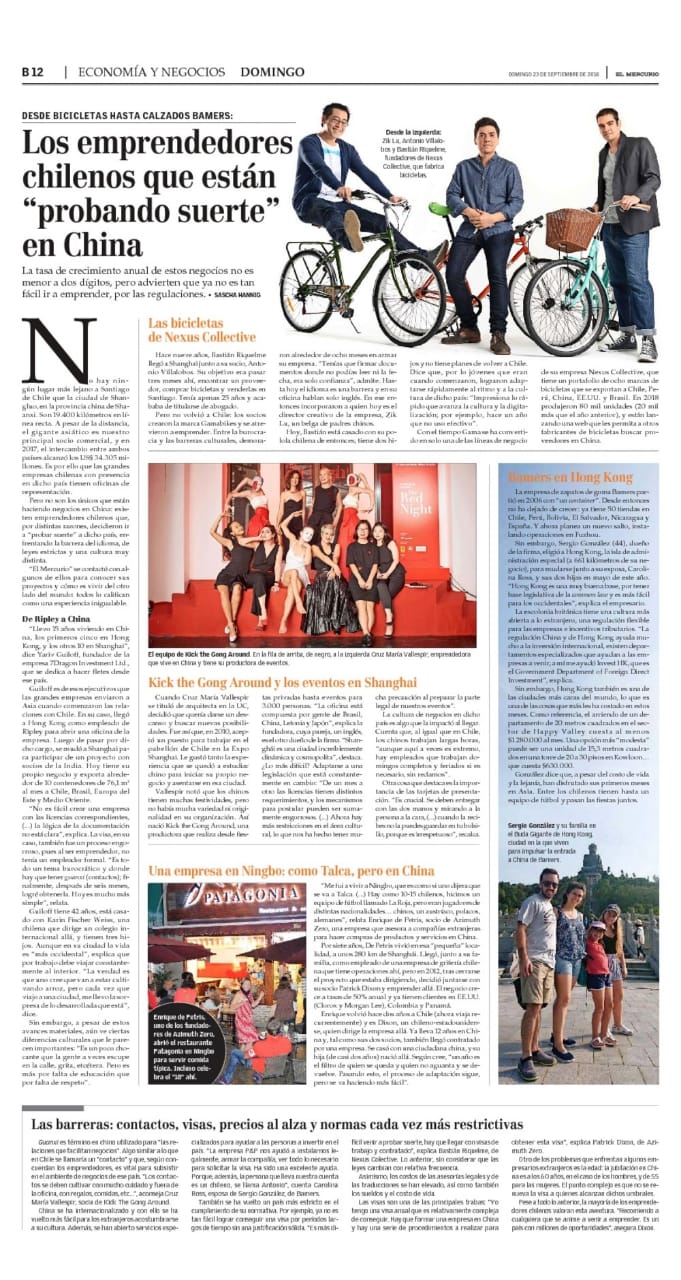 ´El Mercurio´ Chilean newspaper
Business and Economy section.
NYMAG Shanghai recommendations
Liva Koziola and I give recommendations on what to do in Shanghai for NYMAG article The Urbanit`s Shanghai. Read through here.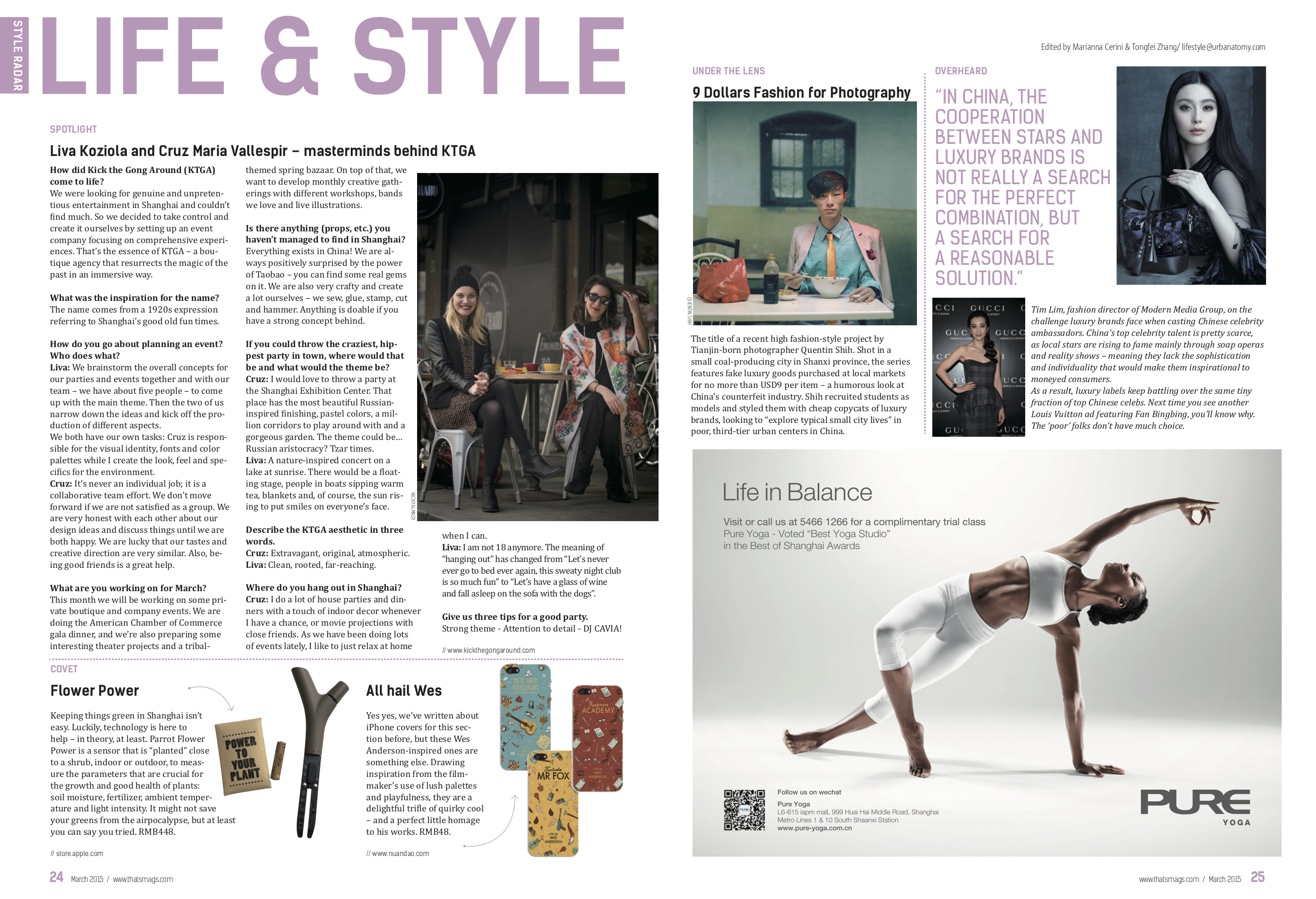 Featured in Style Radar for Lifestyle Magazine That´s Shanghai
These Shenzhen based magazine featured KTGA immersive Festivals
Youth Culture Magazine in China featuring KTGA